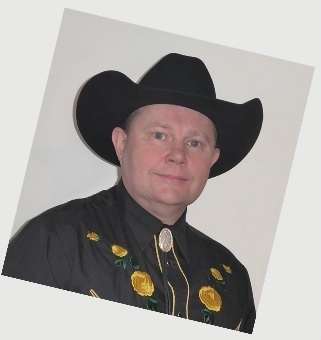 Square Dance Caller -
I have been calling Square Dance, and similar dance types, since 2013, providing fun dance evenings to many people be they experienced Square Dancers, beginners, party goers, or any mixture thereof.
I and my wife, Annika (who is from Sweden where she began Square Dancing in the mid-90s) live in Milton Keynes in the UK, which is about 50 miles (80km) north of London. As well as running a successful, local, Square Dance Club with Annika, I also call dances (both Square Dances and other party dances) all over the UK as well as, on occasion, in Europe and the USA.
Respected Square Dance teacher: &nbsp - Beginners and SSD &nbsp - MS, Plus, A1 and A2 Sought-after Open Dance Caller: &nbsp - Square Dances &nbsp &nbsp &nbsp &nbsp SSD, Basic, Plus, A1 or A2 &nbsp - Line Dances, Hoedowns & Barn Dances
Through our Square Dance Club, All Square At Zero, I teach dancers at all levels: &nbsp - Through our American Western Dance evenings we recruit new dancers and teach them a modified version of Social Square Dancing as well as a little Line Dancing and Hoedown dances (and Barn Dances). &nbsp - On our regular club nights we happily up-skill dancers to Maintream, Plus, A1 and A2, all from multi-possitions. &nbsp - Through regular weekend workshops and/or one off workshops, I again provide improvement sessions for existing dancers.
As an experienced caller, I am available to call for other Square Dance Clubs and Party Organisers: &nbsp - I am available to call Square Dance events (open dances, workshops, weekends, conventions and club nights) for SSD and Basic through A2. &nbsp - I am happy to call Barn Dances or Hoedowns at family or corporate events
At all such events, the content and difficulty is taylored to meet the organiser's and dancer's needs. Furthermore, my pricing is always competitive and arranged to ensure that you won't have to pay more than you can afford given the number of dancers attending, etc. If you would like to discuss this futher please contact me.
As well as having had the opportunity to call at a variety of Square Dance events and Dance Parties in the UK, I have also been fortunate enough to have called dances in Sweden, Germany and in the USA (in Nashville, Las Vegas and in Texas).
I am also: &nbsp - President of UK Callers Club &nbsp - Chairman of London Area Callers &nbsp - A member of CallerLab &nbsp - A member of Future Focus Team &nbsp - A recording arist with Shindig
As well as being busy calling, I am very involved behind the scenes: &nbsp - In 2022 I became the President of the SDCCGB, the Square Dance Callers Club of Great Britain, having been it's treasurer since 2015. As a result I lead regular, bi-monthly, council meetings, helping to shape the future for the callers in the UK. &nbsp - Since 2017 I have been the Chairman of the London & Home Counties Regional Callers Assembly, again leading meetings, discussions and training for callers, both experienced and new, who live in or nearby this South Eastern area of England. &nbsp - Since 2020 I have been a member of CallerLab, the US based administrators of Modern American Square Dancing, allowing me to have a voice and influence future evolution of this wonderful activity. &nbsp - Since 2017 I have been a member of the Future Focus Team, a group of callers and dancers who consider innovative ideas for improving Square Dancing in the UK, considering both the recruitment of new dancers and the retention of the existing dancer populatoin (though as of mid 2020, this is currently not active). &nbsp - Since 2015 I have been a staff caller for Shindig Productions, providing the vocals on many of the specifically configured Square Dance music they release (having provided these vocals for over a dozen releases).
So, as you can see, if you are looking for a caller, I am sure that I am able to provide an enjoyable time for any of the following:
Any individual or club dance at the SSD, Basic, Mainstream, Plus or Advanced levels, or mixture thereof.
Any club needing a stand-in caller, at all levels up to A2.
Anyone wishing to hold a 'party' for non-square dancers: typically a Barn Dance or Hoedown.
If you would like to understand how these events vary, take a look at the different 'Dance Types' page accessed through the menu at the top of this page.
I hope that you will be in touch soon and that I will have the opportunity to call for you or your club in the near future.
'Till then, enjoy your dancing,,,
| | | | |
| --- | --- | --- | --- |
| Chairman and member of: | President and member of: | A member of | A recording artist for: |
The material contained within this website was created by KnA Services and may not be reproduced in any form without prior written authorisation from them or us.